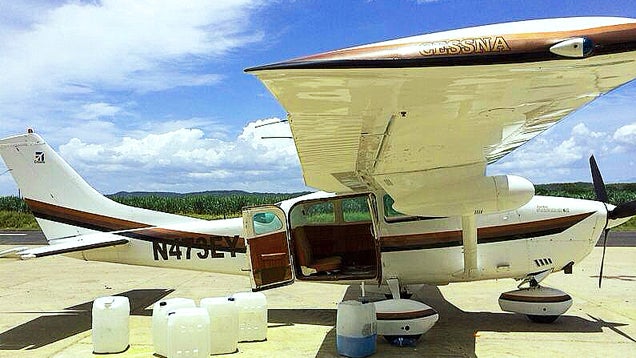 Costa Rica's Judicial Investigation Police (OIJ) confiscated roughly 400-kilos of cocaine and $1.5 million at a private airstrip on the Hilton family-owned Rancho Horizonte in the country's northern Cañas region. Three Nicaraguans were among the arrested, (realistically) because of leftover Iran-Contra bullshit.
Turns out, Costa Rica is the country just below Nicaragua in that skinny Central American land-bridge between our two continents. During the Reagan administration's secret, frequently illegal, war in Nicaragua, northern Costa Rica was the staging area for the CIA and the Contras in their cocaine-and-Iranian-arms-deal-funded guerrilla war against the Left-ish Sandinista government. One of the most wealthy and prolific drug traffickers in Central America at that time, Norwin Meneses, moved over 50,000-kilos of cocaine through Costa Rica, by his own accounting, while simultaneously being an off-the-books DEA informant—and allegedly a fence for the CIA's illicit Contra monies.
"They used Meneses in Costa Rica basically for money laundering operations," the former chief of criminal investigations for the Nicaraguan National Police told investigative reporter Garry Webb back in the 1990s. "He was really in the background."
Anyway: None of this got solved really.
Conductors changed, but the train moves along just the same.
A trusted employee of the Hilton's 6000-acre ranch property is said to be responsible for the illegal use of their runway, according to the Costa Rican newspaper (and vacation real estate guide) The Tico Times. Manuel Estrada reporting for Diario Extra says that both of Paris Hilton's parents, Kathy and Rick Hilton, were frequent visitors at the property. Paris, herself, the aughts-era celebutante or la diva estadounidense, was off in Ibiza where she is conducting a "DJ residency" at "superclub" Amnesia: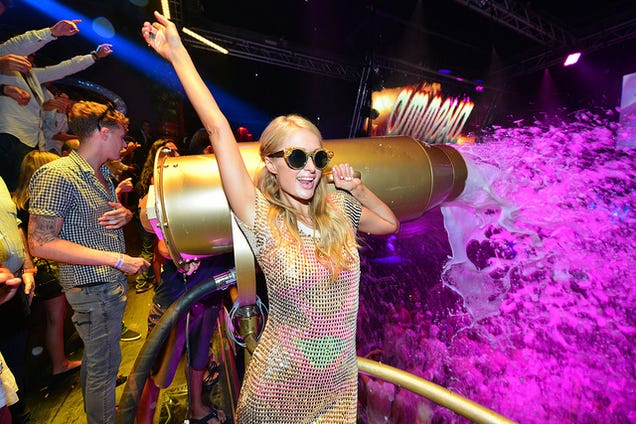 Liliana Zamora, assistant prosecutor for Liberia, the capital of the Guanacaste province where the Cañas-area ranch is situated, told reporters that the Hiltons are not suspected of any involvement, or other wrongdoing, at this time.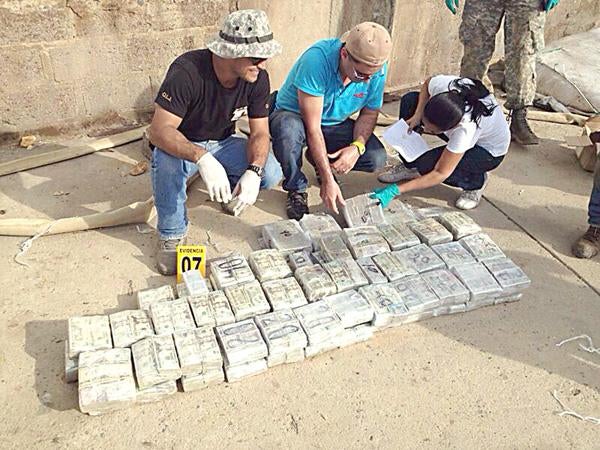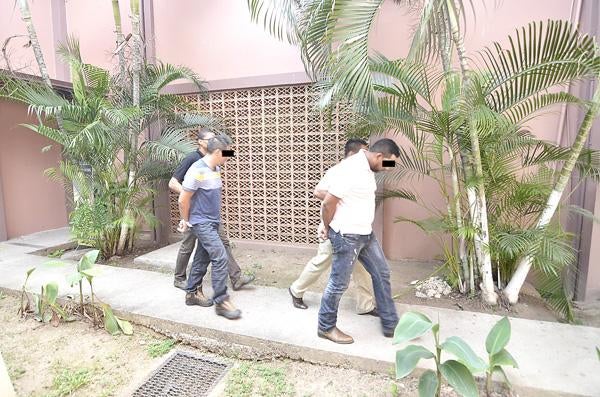 In a news conference, OIJ director Francisco Segura told the press, including Peruvian newspaper la República (Google-translated here), that the bust was the consequence of a three-month long investigation into the cocaine smuggling operation. The discovery of the $ 1.5 million in cash (which some reports place at closer to $2 million), he added, was a "surprise".
OIJ is still hoping to discover the actual owner of the single-engine Cessna where the drugs and money were located, noting that its license plate, N473EY, was a forgery.
At the time of the Sunday, August 24th, cocaine bust, Paris Hilton was covered in foam at Amnesia Ibiza, Instagram photography confirms. Her DJ residency there concluded on schedule the following Wednesday.
[top photo via the Tico Times; other photos via White Ibiza, and Diario Extra; h/t Daniel Hopsicker]
To contact the author, email matthew.phelan@gawker.com, pgp public key.